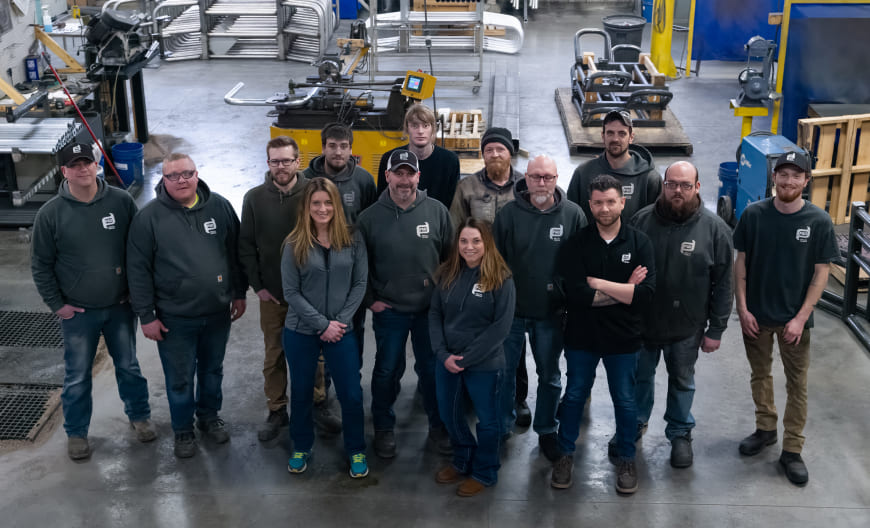 Interested in joining the P&D Metals Team?
We're always looking for passionate and motivated professionals to join our amazing team at P&D Metals. Our jobs range from general laborers, metal smiths, designers, and more.

As a family owned business, we strive to provide not only the highest metal products and projects, but also a friendly and inviting work environment. Being part of the P&D Metals team, you are part of the family. We're a close knit team of metalsmiths, focused on delivering the best and highest quality metal products and solutions to clients in the fox valley and nationwide. There's only one thing we really take seriously: our work.

If you're interested in joining our team, check out our job openings below or contact us.