Laser Cutting/Forming
Metal Laser Cutting/Forming
We offer a wide range of laser cutting and forming services to meet your specific needs, with quick lead times and flexibility for specialized requests.

While we are highly regarded for our custom metal fabrication projects, we also offer additional job shop capabilities such as laser cutting and forming. Based in Neenah, WI, our 32,000 square foot facility has several state of the art machines to support laser cutting, forming, and most anything in between. We strive to provide quick turnaround times for our customers and offer flexibility for customers in need of specialized laser cutting/forming.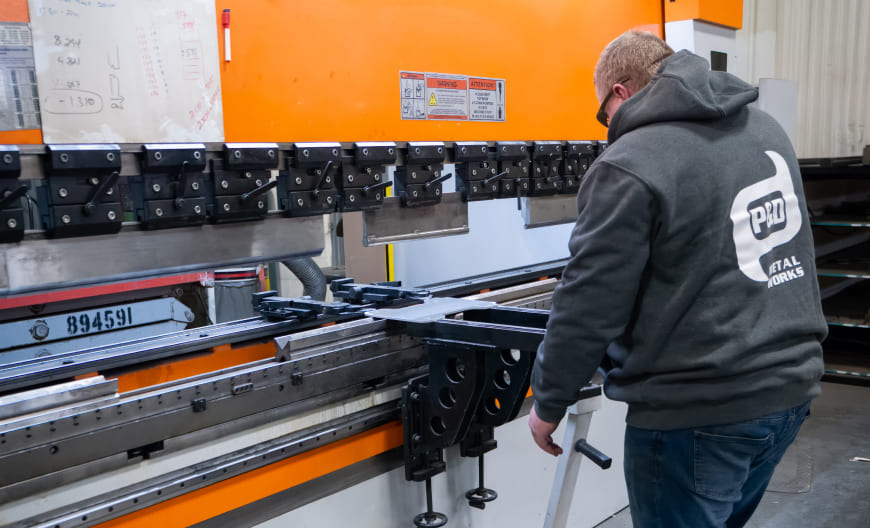 LET US HELP
Push Your Project Across The Finish Line
The simple long and short of it is that we have the capabilities to push your project across the finish line in most any industry – residential, commercial, municipal, or industrial. Need someone to supply parts – no problem. Fab off of prints – can do. Chicken scratch on a piece of paper – we'll take a look.
Our Equipment
Our Process and Machinery
Our shop is equipped with several state of the art metal cutting machinery. Learn more about our machines and capabilities below.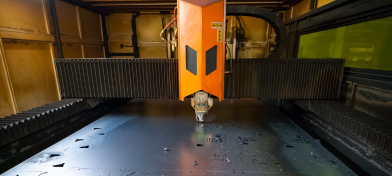 Laser
Ermaksan 3KW Fiber Laser
5' x 10' Cutting Table
Capable of cutting up to ¾" steel plate or 5/16" aluminum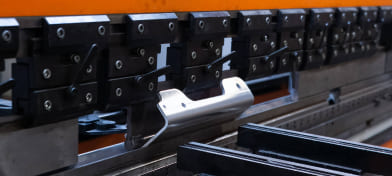 Press Brake
Ermaksan 12' x 193 Ton Capacity
Delem Profile 58T CNC Control
Multi Axis Back Gauge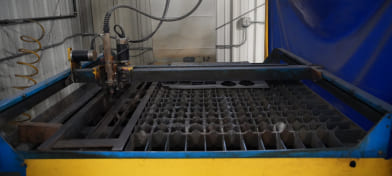 Plasma Tables
Plasma Cam Plasma Tables
4' x 4' Cutting Tables
Hypertherm Powermax 1000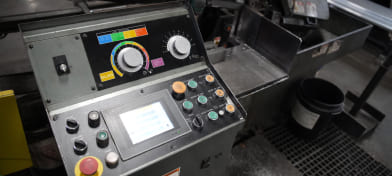 Autofeed Horizontal Bandsaw
Marvel Bandsaw
14.75" x 13" Capacity
Programmable Controller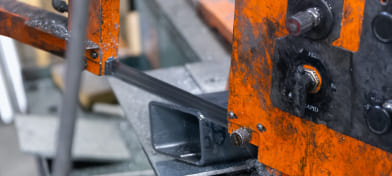 Manual Horizontal Bandsaw
Scotchman Bandsaw
16" x 11" Capacity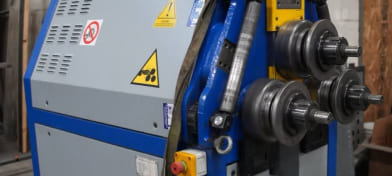 Angle Roll
Tauring SAF DS60HV Plus Angle Roll
Capacities per "Tauring SAF DS60HV Plus" attachment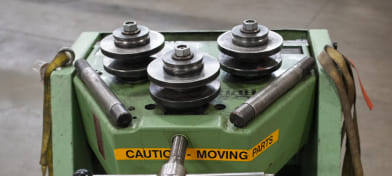 Angle Roll
Eagle BPR Curvatrici Angle Roll
Capacity varies based on available dies & material requirements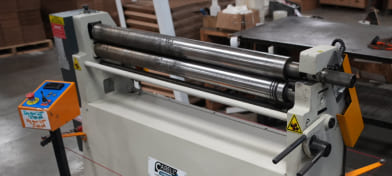 Plate Roll
Carell HRM 1270 x 90 3 Roll Plate Roll
Hydraulic Adjustment, LED Readout
48" x 12GA Max Capacity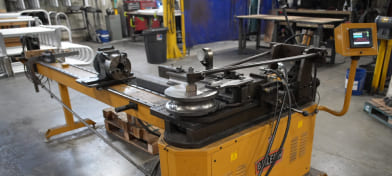 Tube Bender
RMD Mandrel Draw Bender MB-350
Capacity varies based on available dies & material requirements
Maximum Capacity of 2" SCH 40 Pipe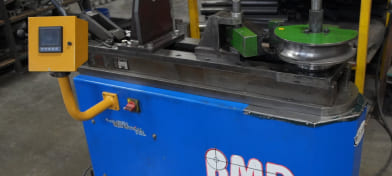 Tube Bender
RMD Model 350
Capacity varies based on available dies & material requirements
Maximum Capacity of 2" SCH 40 Pipe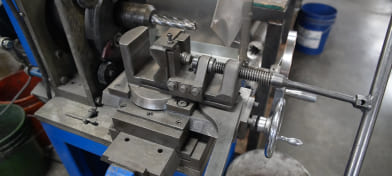 Tube Notcher
RMD Tube Notcher
3" OD Max Capacity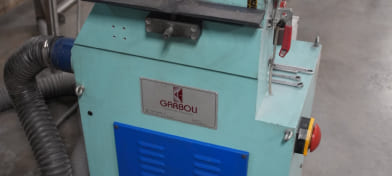 Tube Polisher
Garboli Centerless Tube Polisher
3" OD Max Capacity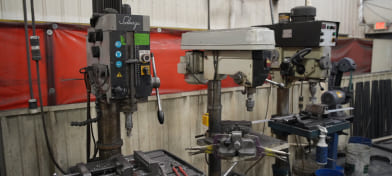 Drill Presses
Multiple Self-Feed Drill Presses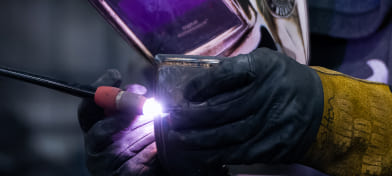 Welding Capabilities
Fully Equipped with a large catalog of Miller welding machines for any steel, stainless steel, or aluminum welding needs.
GMAW (MIG Welding)
GTAW (TIG Welding)
Get a Quote
Get In Touch
If you have metal or a project that needs to be cut or formed, we have top-notch machinery and capability to do it. Get in touch with us below: