Metal Fabricator
Quality Custom Metal Fabrication
At P&D Metal works, we offer custom fabrication services for homeowners, designers, contractors, and municipalities in Neenah, Appleton, Oshkosh, and the surrounding Fox Valley.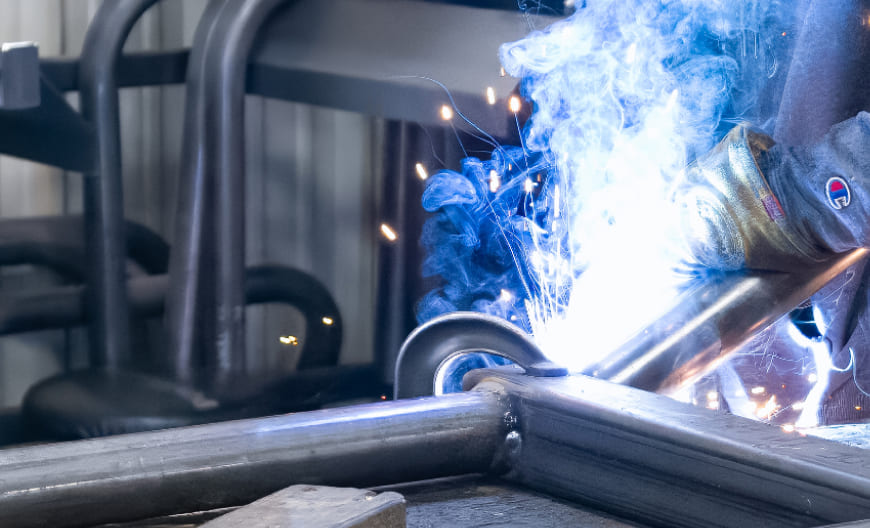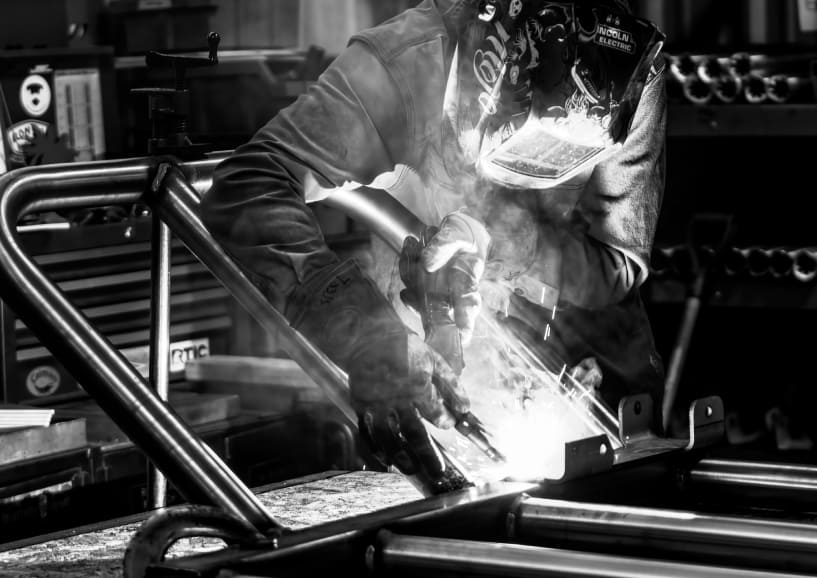 Metal Fabricator
Custom Metal Fabrication In the Fox Valley
Based in Neenah, WI, our talented metalsmiths are experienced using steel, aluminum and stainless steel to create a unique product to fit your individual personality. We're experienced working directly with homeowners, designers, residential contractors, commercial contractors and municipalities. We offer full service custom fabrication from ideation to final installation while working with you to create a design for your specific application.
​
With an eye for detail and a commitment to perfection, we provide exceptional customer service while striving to meet all client deadlines. When it comes to creating a one-of-a-kind product, we understand the importance of collaboration. We look forward to using our passion and skills to bring your dreams and designs to life.
Metal Fabricator
Unparalleled Customer Service and Superior Craftsmanship
With every successful company, it takes pride, commitment, and hard work to make it run. Over the past 25 years, a lot of blood, sweat and tears has been put into our projects and our company as a whole. Simply put, our customer satisfaction and passion for metal is what keeps us ticking. We strive to provide every customer an exceptional experience, while creating a unique and high quality product. No matter what project we take on, rest assured specifications, deadlines, and expectations will be met. And we guarantee you'll be left satisfied with an exceptional metal product. That's unparalleled customer service and superior craftsmanship at its finest.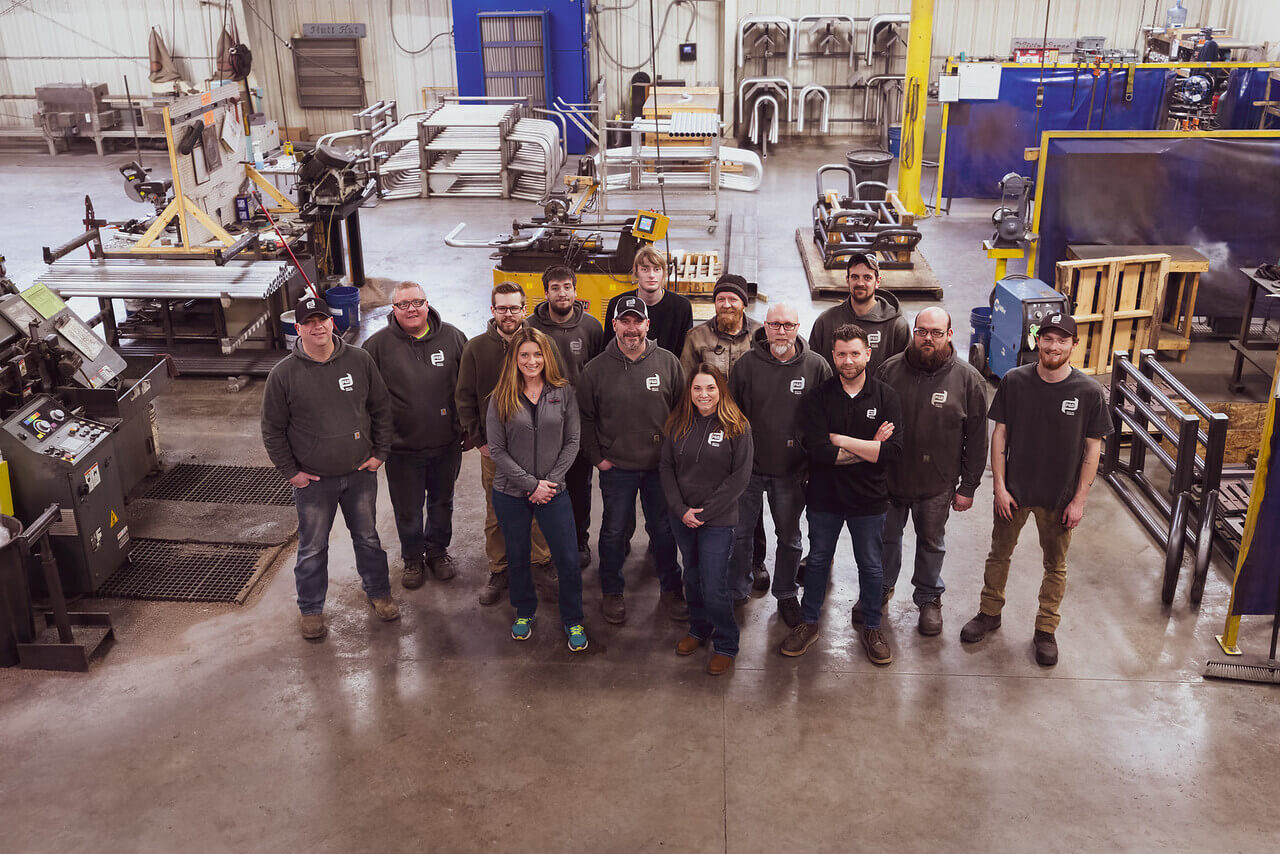 How It Works
Bring Your Custom Metal Fabrication Designs & Ideas To Life
Have a custom fabrication design or idea? Let us help you bring those to life. Here's how it works:
Get In Touch
Start by sharing your information, location, and areas of interest here. From there, we'll reach out to discuss your custom metal fabrication project and needs.
Share Your Ideas / Design
Whether it's in your head or on paper, we will work closely with you to understand your idea and start working on our own custom sketches and designs for your project.
Finalize Design, Quote, and Project Deadlines
Once your project and ideas are finalized, we'll provide you with details of the design and the quote with material options for your custom fabrication project.
Installation
Not every project we take on requires installation, but if needed or required, we'll come to your business, municipality, or home to install your one-of-a-kind project.
Admire Your Project
Maybe crack a cold one and stare in awe. But we guarantee you'll be satisfied with your project for years to come.
Our Work
Our Custom Fabrication Projects
From municipalities to commercial and residential projects, we make your dreams and designs come to life. Check out some of our custom fabrication work below.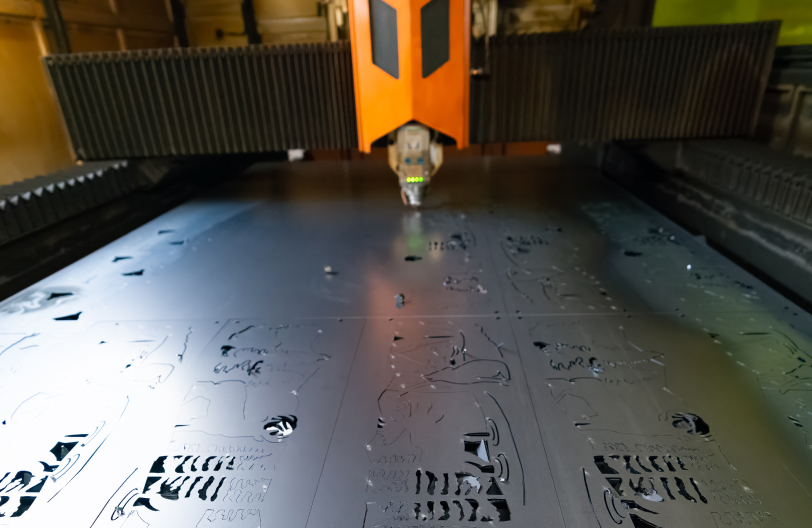 Buy Direct
Order Fire Rings, Wall Sconces, & Outdoor Decor Online
Shop P&D Metal Works for custom outdoor fire rings and a variety of outdoor metal décor for your house and backyard.
METAL LIGHTING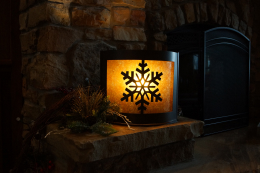 RUSTIC METAL SIGNS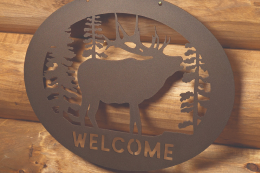 CATTAILS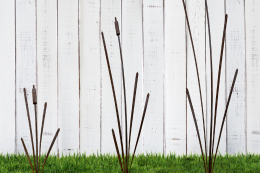 FIRE RINGS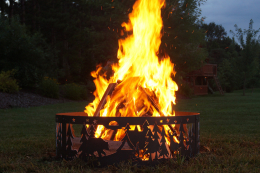 Ready To Get Started On Your Metal Project?
Get a Custom Quote Today!